For time: 
30 Handstand Push-ups
40 Pull-ups
50 Kettlebell Swings (53#/35#)
60 Sit-ups (AbMat)
70 Burpees
Results
View this photo
View this photo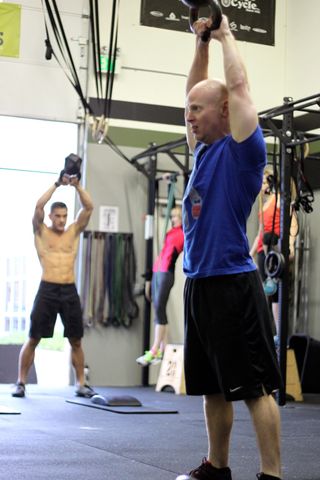 This artful, poetic and inspiring video sums up the passion and beauty of CrossFit:
"Letting Beauty Speak Up Itself" – video [ipod] [mov] [720 HD] [1080 HD]
Any fan with an Internet connection will be able to watch the 75-minute competition on October 26th. In less than a month, Team World will take on Team USA at the CrossFit Invitational.
How to Watch the CrossFit Invitational games.crossfit.com
Tough Mudder Team 2013 (photo by Sam S.):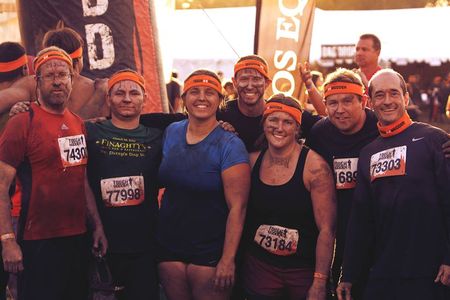 Events:
10/26 Frankenchipper WOD:
Start thinking about our annual Frankenchipper costume WOD we will run on Saturday 10/26. This is one workout that you must be in costume to participate in! Get creative and get shopping, I can't wait to see what all of you characters come as. 
10/20 Baby Shower:
On Sunday Oct. 20th there will be a dual SRCF baby shower for Meghann and Derek and Christa and Kyle. Amy will be hosting the shower(s) at her gym (Mt. Si Gymnastics) and we will do a pot-luck event. Registry info is below. Let Amy, Deb, or Frank know if you plan to come and what you can bring. We will also get to "play" like last time so be ready to jump, bounce, swing and slackline!
Christa and Kyle Registry: "We are doing a turquoise and brown for the nursery, with vintage airplanes. Registered at Babies R Us, Target, and Amazon."
Meghann and Derek: "D & I are registered at babies r us and pottery barn kids. Our nursery is a grey and white safari theme."