AMRAP in 15 Min. of:
10 Deadlift (225#/135#)
500m Row
Results
15 minutes is more than enough. The warm-up allowed each of you to work up in small sets to find a working deadlift weight that was tough but still allowed for good form. Every one of you managed three to four rounds using a deadlift that felt heavy and two went RX'd. At four rounds consider that you rowed 2k and completed 40 deadlifts. That is strong work!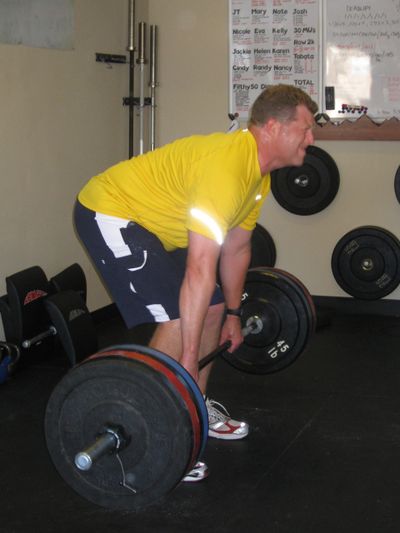 Notes:
We are going to be on vacation and closing the gym from 8/10 through 8/14 (M-Fr). We will prorate everyone's August dues for that week. We also will make sure to post bodyweight WOD's for the week that all of you can elect to do on your own (or suffer through together).