5 Rounds for time:
30 Air Squats
10 Chest-to-Bar Pull-ups
5 Clean & Jerks (135#/95#)
* RX+ option: 6 Rounds at 155#/105#
Results
Quote of the day: 
"Regularly learn and play new sports."
Lindsay demonstrates great swim technique at the SRCF Swim Clinic today: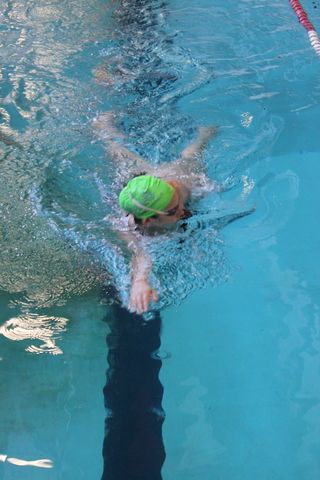 Today was the SRCF Waterboarding…Drownproofing…I mean swim clinic! Lindsay and Dustin put on an amazing clinic for 12 CrossFitters that had a very structured focus on technique, drills, breathing, body position, propulsion, and more. Everyone who went said they not only had fun but learned a lot and came away with many things to work on to improve their swimming. Thanks to both of you two great swim coaches for organizing, planning, and coaching this event! We must plan another one soon.