Weighted Pull-up 2-2-2-2
Weighted Pull-up 2-2-2-2
Use the heaviest weight you can for each set.
Rest as needed between sets.
For time:
25 Burpees
Run 400m w/medicine ball, (20#/14#)
25 Pull Up (Weighted) (20#/14#)
Run 400m w/medicine ball
25 Handstand Push Ups
Run 400m w/medicine ball
25 Pull Up (Chest To Bar)
Run 400m w/medicine ball
25 Burpees
* Weighted pull-up hold Med Ball or DB with feet or use vest. Kipping is allowed. Scale to unweighted pull-ups.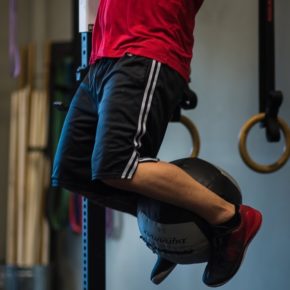 U.S. Army 1LT Dimitri Del Castillo, 24, of Tampa, FL, assigned to the 3rd Brigade Combat Team, 25th ID, died on June 25, 2011, in Afghanistan, when enemy forces attacked his unit with small arms fire. ~ www.crossfit.com
Photo by @robcwilson
"Del" WOD Demo with CrossFit Praxis – video [wmv] [mov] [HD mov]
Events:
Schedule Notice: Saturday 5/19
Gym is closed due to hosting the CF Gymnastics Course. No class!
Memorial Day Murph is coming!
We will hold our annual Murph workout on Monday 5/28 (Memorial Day) in the AM
Wave times will be posted next week and sign-ups will be up in the gym to reserve a slot
In addition to the RX Murph and the 1/2 version, we will also program a team version for 2 this year
Road to the Games Ep. 18.03: Tennil, Bethany, Thuri