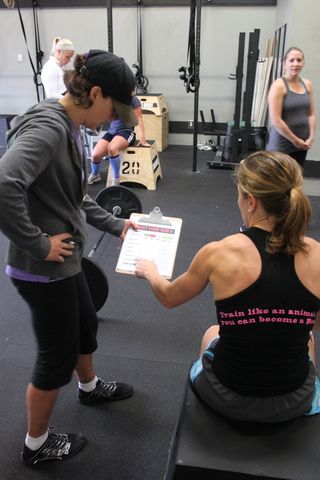 Do you have a list? Should you? I made mine today. What kind of list am I talking about? A list of goats, weaknesses, or skills you are lacking in. This list should be about what you want to get better at to improve your fitness and your health. A CrossFit list of maybe 10 things you know everytime you leave the gym that you probably should have worked on a little. Or maybe it's something to practice on the weekend or at home that you could have done that might lead to moving faster, getting stronger or setting a new PR. Think about what it is you want to learn or what is holding you back. Write those things down, then tackle them with persistence, discipline, determination and patience. It can be anything from nutrition, mobility, and rest to learning a lift, improving strength, practicing bodyweight movements or improving cardio-respiratory endurance through running, swimming, rowing or more. As you begin accomplishing these goals and turning goats into new skills you will quickly find new entries to your list to take their place. That is the true nature of CrossFit. It never gets easy, you may get fitter but the list just grows as you check things off. It's part of the fun of learning to be more demanding of yourself.
Read: "Goats" by CrossFit Lisbeth
Community + Brutal Fun = CrossFit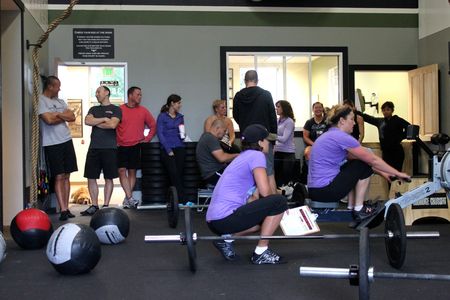 Notes:
Next Saturday 10/8 we will have two important things going on:
CF Kids Fall Session (Ages 5-9) begins. Sign-up online at Mindbody Online. There are 2 spots left for the 10/8 to 11/5 session for each Saturday.
Barbells for Boobs "Amazing Grace": Next Saturday 10/8 we will host one main WOD which is "Grace" which will benefit Mammograms in Action.  
 

October is Breast Cancer Awareness Month; CrossFit supports this annually through their support of "Amazing Grace"
WOD is "Grace": A classic benchmark of 30 Clean and Jerks for time (RX at 135#/95#)
To register ($35 includes a t-shirt) and donate go here; search for our box and complete the registration
To purchase other gear that also benefits the cause you can go here
Show up at 0930 or 1015 next week and run through Grace
If you do not wish you donate you can still complete the WOD