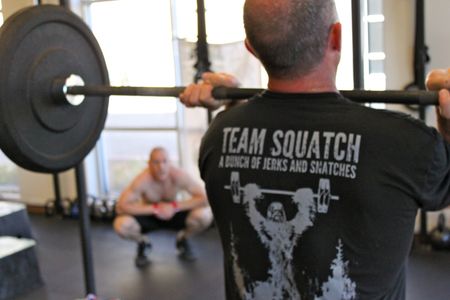 Michelle:                    Moe: Kim:
Pat:                 Jeremy: Mark:
Here's your team people! Next weekend these six will go to the 2010 CF Games Northwest Regionals to represent our box, work hard, grin and "bear complex" it, and high five their way through two days of tough team workouts. They will go up against at least 30 other teams representing affiliates from Washington, Oregon, Idaho, Utah, Nevada and Alaska that all want to earn a shot at competing for the Affiliate Cup at the Games in Los Angeles come July. 
Come support them at the Puyallup Fairgrounds. It's practically in our own backyard! How lucky is that?
I'm so stoked about coaching this team I am gonna go run or something!