(translated from Rona-type to Woo Hoo and Congrats)
Mark made it!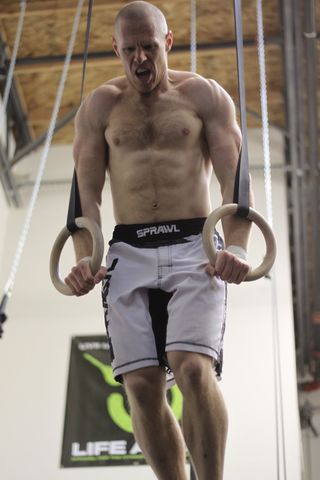 Fist bumps with double big explosions to Coach Mark Buskas for making it to Regionals by finishing 49th in the NW Region! Way to represent and kick ass. It's GO time!
The Open is over but Brinkley is hook gripping and already training for next year:
OnRamp is FULL for April!