As Many Rounds As Possible in 15 Minutes of:
10 Hand Release Push-ups
15 Wall Balls (20#/15#)
20 Kettlebell Swings (53#/35#)
Results
View this photo

View this photo

15 Minutes of pure go today. Just don't stop.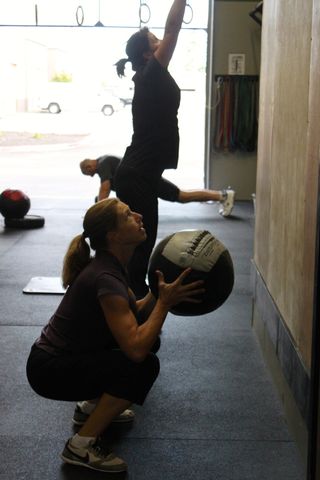 The Men's and Women's final events from the 2012 CF Games are on ESPN2 on Tuesday night.
 "Did somebody lose a washboard?"