Complements of District CrossFit:
Complete 5 Rounds of 90 seconds each of:
5 Back Squat
Max Reps Box Jumps (24″/20″) 
* Rest 2-3 minutes between intervals
** Treat back squats as a strength WOD and load as heavy as possible
Results
View this photo
View this photo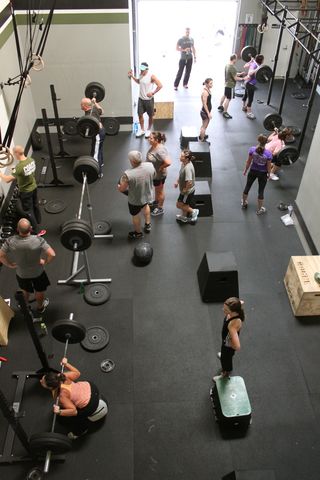 This WOD seemed to be a hit today; it was a different way of tackling strength and mixing in some metabolic conditioning at the same time. Several PR's across the board both in back squats and with box jumps. Getting over that fear of jumping on the box for some can be a huge hurdle. Tonight Amy and Maggie literally jumped over that hurdle for five rounds! This format will return with a different lift mixed in with a similar bodyweight or conditioning movement.
Jill and Laura rep it out:
Notes:
Monday for 4th of July we will have only one class at 9:30am! Please plan accordingly. Schedule for Saturday is normal with no change.
Jake from CrossFit Devotion stopped in tonight and decided to keep Willy company by working out with him even though he had done a WOD today. That's a good example of CrossFit community!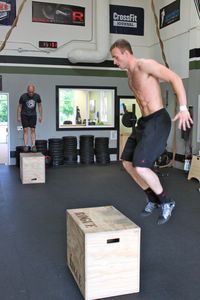 "Strengthening Weaknesses Strategy" by CrossFit West Santa Cruz(CA)