For time:
400m Run
60 Air Squats
400m Run
45 Push-ups
400m Run
30 Pull-ups 
400m Run
15 Handstand Push-ups 
Results 
View this photo
View this photo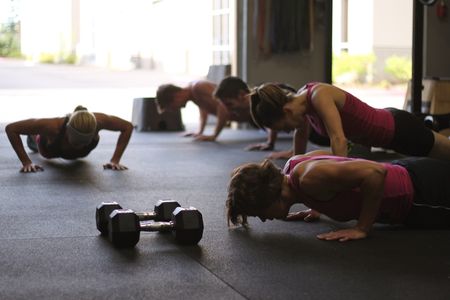 Below is an email from Anna M. that we received this past week that made our day, week, and month! For those who don't know, Anna is a a downhill skier and recently wrapped up her skiing season. She is one of those crazy people you tune in during the Winter Olympics to watch fly down a very steep and icy looking slalom course at speeds that that can only be described as insane. She is very good at what she does and truly an elite athlete. She has been coming to us throughout her past season to utilize CrossFit to help in her strength and conditioning while she is away from the slopes. Her coach recommended she do it, and when she came in we put her to work with the rest of us. When she isn't traveling and competing she gets in the gym as often as she can and her hard work paid off in a very successful season. See below.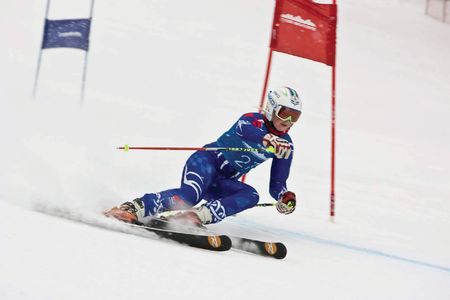 "Tom, Michelle and my SnoRidge CrossFit Family, 
Every year at the end of the season I send out a big letter to my sponsors and supporters. This year I added you guys to the list because of how much you have helped me. I came to CrossFit from a recommendation from my coach on the US Ski Team, who told me that CrossFit would substantially help me. Not only did it whip me into shape –pretty fast I may add, but it also helped me kick ass in this past season! The trainers and the people here at SnoRidge are the best support system here at home as far as working out goes. You guys encourage me to do better and get stronger with every day. I want to thank you for supporting me, and being there to cheer me on with each bit of success I obtain. My season highlights include:
Attending US Nationals (a big huge race against World Cup racers)
Top 5 overall in Super-G and 4th overall in Slalom at Western Region Spring Series (1st for my age group)
Being invited to train once again with the US Ski Team
 J2 National Slalom Champion 
19th at Canadian National Championships (1st for my age group)
Ranked 2nd in the Nation for my age group, behind Mikaela Shiffrin (world cup racer…basically a prodigy) 
I can't thank you guys enough, and I'm very excited to continue my training here this summer 🙂 
-Anna"
Keep kicking ass on the slopes Anna and we will keep kicking yours in the gym!