For Time:
50 Toes-to-Bar
Rest 5 minutes, loosen up and then complete:
With a continuously running clock perform 1 sprint (10 meters) the first minute, 2 sprints (10 meters) the second minute, 3 sprints the third minute, and so on, continuing to add 1 sprint each minute until you cannot complete the required number of 10 meter sprints in the given minute.
Score total rounds and sprints in the last round completed.
Results
Mom Friendly? You decide: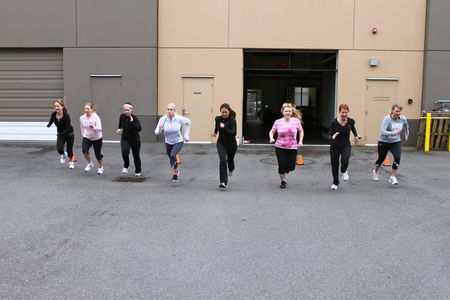 One of these kids is not like the other: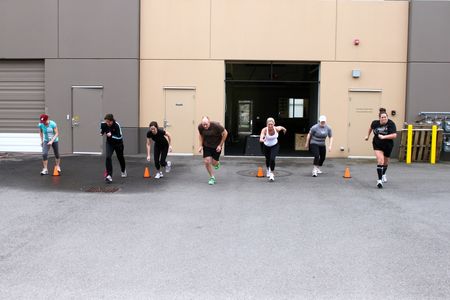 Tomorrow is our Grand Re-Opening Day:
– SRCF Grand Re-Opening Potluck, lulu Trunk Show and Box Open House: 
NO 9am or 10am class!
11am-3:00pm Saturday (this will allow time for those who are running the St. Patty's Day 5k)
Bring a dish and do a WOD. We will run the WOD in waves as teams are ready.

WOD: "Tag Team Grande Grace" 
Teams of 2 (or 3) complete 90 Clean and Jerks (135#/95# as RX'd) for time!
We will run teams through the WOD all day

Hang out, bring a friend, socialize and have a good time with your fellow CrossFitters
lululemon athletica Trunk Show: 

lululemon athletica mini-Trunk Show upstairs from 11am – 3pm. Come shop!
Styles include: 
Women: groove crop, wunder under crop, groovy run short, cool racerback tank, run swiftly tech top, all sport bra or 50 rep bra, headbands, socks
Men: core short, formula pant, run: response short, sideline short sleeve tech top, boxers, socks and waterbottles
– Finaghty's 5k and Kids 1k St. Patty's Day Race in Snoqualmie Ridge: Wear your SRCF Shirt!
Additional race details are below or at www.runsnoqualmie.com
Day of Race Registration – Begins at 7am at Start Line on Center Blvd on Snoqualmie Ridge
Race Day Schedule
7:00-8:45a.m.- Bib Number Pick Up & Day of Race Reg 
9:00 a.m. – Start of Kids 1k Run
9:15 a.m.- Start of 5k