With a continuously running clock perform 1 burpee the first minute, 2 burpees the second minute, 3 burpees the third minute, and so on, continuing to add 1 each minute until you cannot complete the required number of reps in the given minute.
Score total rounds and reps in the last round completed.
Results
Read: "It's Just Exercise (Part II)" by Melissa Urban of Whole9 
Today's "Great Day Summary" is presented in captions and photos:
The Burpee King Matt who did so many damn burpees it had to be witnessed: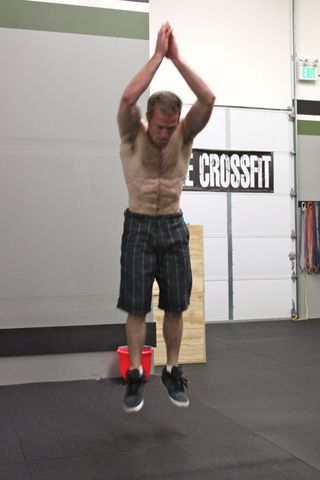 and the Burpee Queen Rona (who is sharing the title with Moe as it was a virtual tie since she did an extra 2 burpees in a previous round when she lost count):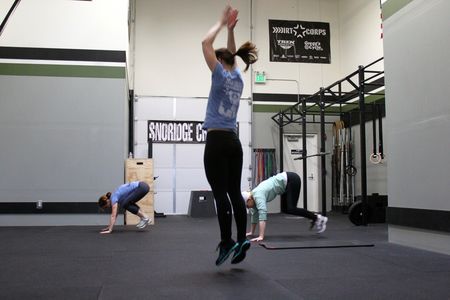 What is virtual shoveling? Well it was in the warm-up today (nice one Mark!) and Hailly provides a demo:
Matt was so on fire tonight he actually worked in trick burpees during the WOD like this "360 Burpee":
Rona showing off why she crushed this WOD and PR'd today! It was her never quit attitude!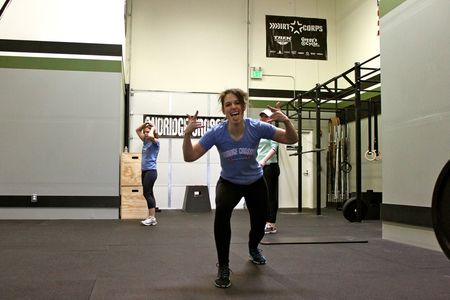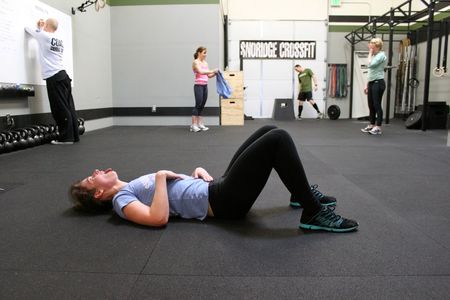 We were visited today by Tom Ashby who is a friend and coach from CrossFit Lakewood, CO. It was awesome to have him come see the box, meet Michelle, Ash and our peeps and all workout together: