3 Rounds For Time:
400m Run
21 Kettlebell Swings (54#/36#)
12 Pull-ups
Big group today! Each class went through this fast and strong. Many moved up in kettlebell weight or to banded pull-ups and everyone's form was better all around. 
Here's Travis and Dan employing different Jedi mind tricks on willing the bar lower or higher.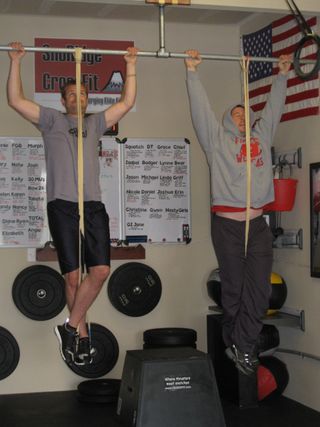 Don't do it Deb! (She didn't)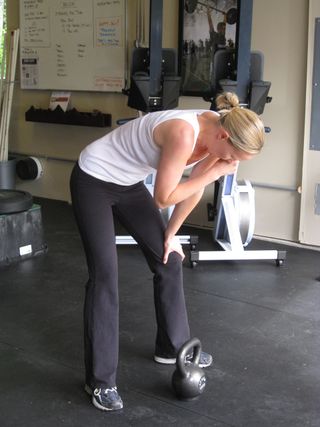 Notes:
This weekend we will be off to watch the CrossFit Games in CA! We will post an update each day if we can so check back here. It will be business as usual on Monday. We will also post a WOD for tomorrow that will require only your body. Enjoy.
If you haven't joined 
beyondthewhiteboard
 to log your WOD results check it out and after you create an account search for and join SnoRidge CrossFit. A few have signed up and now it's time to post your results and track your progress online. Cool, huh?