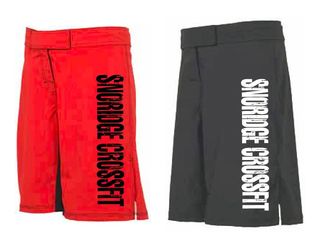 SRCF Fight Shorts are a go! $50 each and these are Men's shorts only. They are the same style as the Rogue/RokFit/original Forged fight shorts.
 
Preorder by posting to comments or in our FaceBook group. Order goes in Friday 9/28!
You MUST Specify:
1) Black or Red Shorts or Both
2) Sizing: 28/30/32/34/36/38/40/42
 
Please prepay for these. Cash/Check or MindBody billing. Should take about 2 weeks once order goes in.