4 Rounds for Time:
25 Box Jumps (24″/20″)
25 KB Swings (53#/35#)
Followed by 200m Dumbbell Overhead Waiter's Walk or as Jim nicknamed it, the "Statue of Liberty". Carry a dumbbell (25#/15#) overhead while maintaining a locked out and active shoulder for 100m each arm.   
This makes for great looks by the neighbors when people are carrying dumbbells around the corner. Travis telling my neighbor that all of you were going to go check our mail for us had me cracking up.
"One of these kids, is doing his own thing…"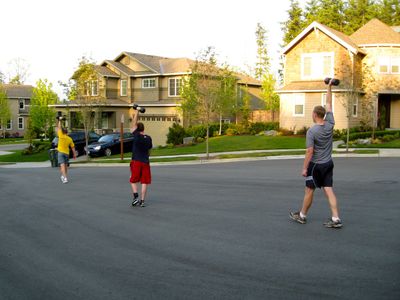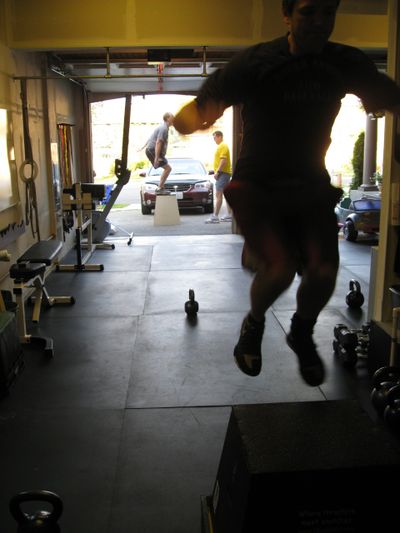 BIg welcome to Amanda, Lyndi and Greg who all completed day one of Elements and their first Elements WOD with us today (2 x Rounds of Run 400m or Row 500m, 40 Squats, 30 Sit-ups, 20 Push-ups, 10 Pull-ups) .  Great effort by all of you for pushing yourselves! That first WOD is deceptive and a good test of your fitness level. We will do this WOD again down the road and you'll be amazed at your improvement. Here's a couple pictures of the three of them in action.