Celebrating Michelle's 9th Annual 29th Birthday!
3 Rounds for Time:
400m Run 
9 Thrusters (115#/85#)
29 Burpees
37 Kettlebell Swings (53#/35#) 
Results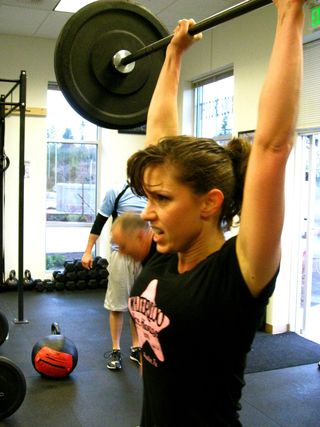 Tough WOD. Like all birthday WOD's, just brutal. It could have been worse though! Wait a few more years until Michelle celebrates her 15th anniversary of her 29th birthday, which will equal more thrusters! Now that will be really bad… 
Post WOD there was a little hula hoop competition/demonstration by Michelle and Curtis. The video ran out on Michelle's attempt but I counted her at 20 revolutions. Then it was Curtis's turn. Who knew he was a former Canadian luau dancer (besides Deb)? 
Food for thought: For those wondering about nutrition and if you should focus on your diet as much as you focus on your workout, or your job, your family, your mind, and so on then just take a look at some of these links from LivingPaleo.com and decide for yourself:
Americans Wonder Why They Are Dying Sooner
Foods to Avoid On the Paleo Diet
There are a ton of resources out there that are packed with good, sensible information on nutrition. Read what you can, take what you want, decide what you are ready to give up, and get to eating cleaner and healthier. Your body truly is your engine, what you fuel it with is important. Putting in the wrong fuels over time has long-lasting and harmful impacts that not only effect your workout, they effect your life. We are going to start another Paleo Challenge soon. Read here for insights into how it will work this time around. We will follow something similar to the approach that Level 4 / CrossFit Seattle used for their recent challenge but of course reserve the right to tweak things as needed.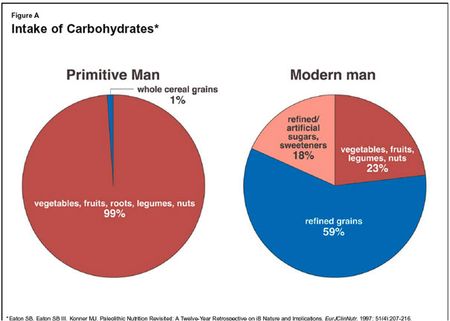 Notes:
Parents, we need your help! Please ask your little ones to help clean the Squatch Cave before you leave. It helps avoid the end of day collective disaster that appears after several classes and the little Squatches have their way with the toys.