For time:
21-15-9 Reps each of:
Deadlift (225#/155#)
Handstand Push-Up (Head to Floor)
Results
View this photo
View this photo
Mollie meets "Diane":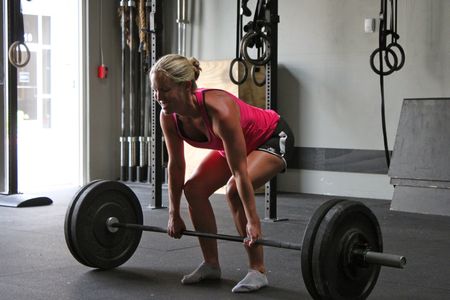 A week of benchmark girls plus an epic birthday WOD for two of our own girls (tomorrow) are on tap for this week! These workouts will be a great mix of tests of strength, speed, and skill as well as balanced across weightlifting, gymnastics and cardio-respiratory endurance. Use this week to set a baseline or if it's a repeat try for a PR.
What are the CrossFit benchmarks? Two great reads on the history of the "Girls" on the CrossFit Journal:
"Benchmark Girls" by Coach Greg Glassman 
"The New Girls" by Coach Greg Glassman 
Cathy and the kipping HSPU: