10 Rounds for time:
10 Pull-ups
10 Burpees
Results
Compare to Dec '09 and April '10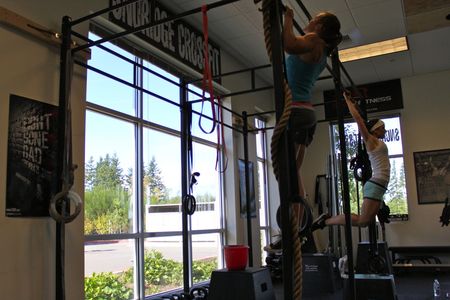 The third time's a charm. Today we tackled this brutal couplet for the third time. It was also "Burpee Wednesday". As Cristin noted recently that we have been doing lots of burpees usually right in the middle of the week. I told her once someone notices a pattern in the programming I try to change it. My change? Throw more burpees back into Wednesday. Remember to keep those jumps high, hands clap overhead and not in front, and hips open at the top. You can't fail a burpee!
I am off to the CF/USAW Open to root Sean on! This will be an amazing and fun event and I'm personally stoked to see Sean chase a PR in his Oly lifts. Look for updates after his heat is complete on Saturday.