As Many Rounds As Possible for 20 Minutes: 
200m Run
2 Rope Climbs (15′)
20 Kettlebell Swings (53#/35#) 
Results
View this photo
View this photo
The two keys to a rope climb; strong pull-ups and a foot lock. The rest is technique.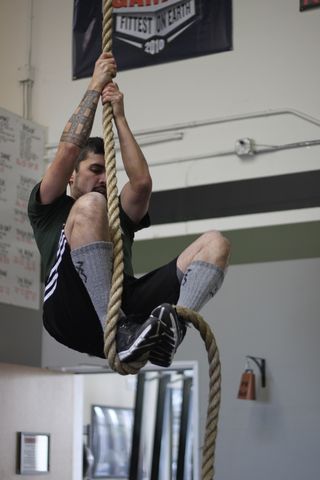 A ring row can be an effective way to build pulling strength, improved pull-ups as well as overall core strength. Make them harder by varying the body angle by raising the feet to a supine position. Don't sag in the midline.