For time:
1000m Row
20 Hollow Rocks
800m Run
40 Weighted Overhead Sit-ups (25#/15#)
500m Row
60 AbMat Sit-ups
400m Run
Results
View this photo
View this photo
View this photo
15 Minute Abs: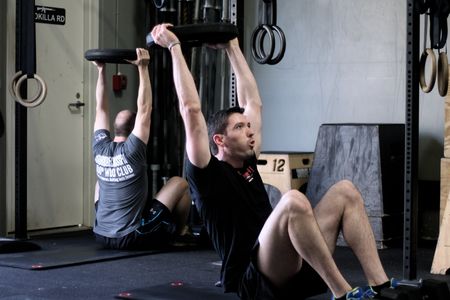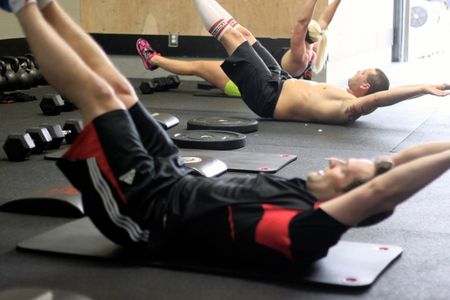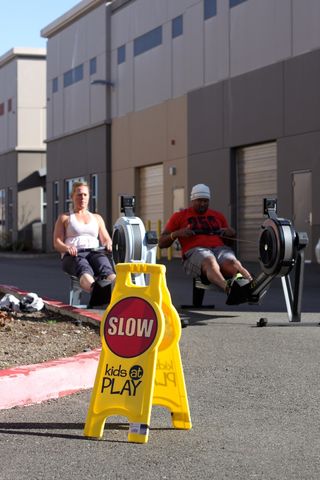 The Open is almost closed. Here is tomorrow's WOD:
Complete as many rounds and reps as possible in 4 minutes of:
15 Thrusters (100#/65#)
15 Chest-to-bar Pull-ups
If 90 reps (3 rounds) are completed in under 4 minutes, time extends to 8 minutes. 
If 180 reps (6 rounds) are completed in under 8 minutes, time extends to 12 minutes.
If 270 reps (9 rounds) are completed in under 12 minutes, time extends to 16 minutes. Etc
Notes/Standards:
1. Scale this as you would normal Fran with C2B pull-ups. 
2. If you can complete 90 reps in 4 minutes, then continue on for the additional 4 minute "bonus".
3. If you cap out at 4 min. you will rest 3 minutes and then complete the "BONUS AMRAP" that will be programmed. Stay tuned.
4. Thrusters and C2B pull-ups are per the normal standards that we use in our gym.
* Open athletes will pair up with a judge and go first, then after completing 13.5 will transition to the Bonus AMRAP while their judge preps for the 2nd wave.
Watch the Workout 13.5 Live Announcement on the CrossFit Games site.
CrossFit Games Open 13.5 workout instructions – [video]
Julie Foucher completes 148 reps on Workout 13.5 – [video]
For those who love the "strategery" of competitive exercise, here's the math on 13.5:
1. You have 4 minutes (240 seconds) to get 90 reps or more.
2. You have 5 transitions to make in that time. (thruster to C2B, back to thruster etc.)
3. Each transition is a minimum of 3 seconds average, leaving you 3:45 to work for 90 reps.
4. If you do not go unbroken in that work time, then each drop, pause or rest period is another minimum of 2-3 sec. to drop off the pull-up bar or drop the barbell. This is why unbroken thrusters are imperative to get to the bonus time. 
5. Unless you are awesome at C2B pull-ups then stay under the bar and manage consistent sets to minimize time spent resting. Each drop is 2-3 sec. 
6. Each rest you take (hands on knees, chalk, etc. is 5 seconds)
7. My advice is to attack the thrusters with a steady manageable pace to stay unbroken for as many sets as possible. Rest in the rack (preferred) or pause at the top over dropping the bar.
8. Go hard, push to get reps, have fun!
Meghann loves 13.5!