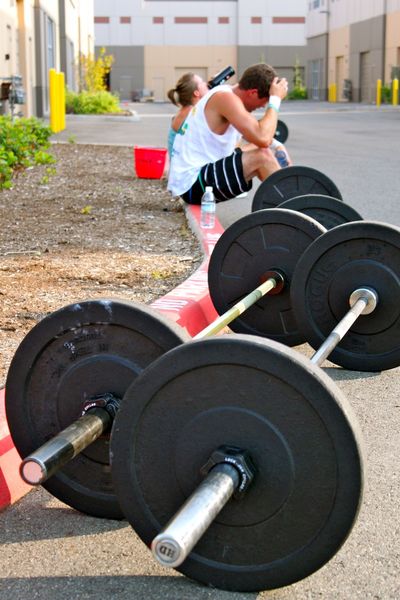 Back when I was in the Army we had a practice every week when we were in garrison (meaning "not in the field or deployed") called Command Maintenance. This practice was not really fun, it was not necessarily looked forward to, and sometimes not taken anywhere near serious enough. As an Armor unit, we had vehicles. We had M1A1 Abrams, Humvees, various types of trucks, fuelers, ammo haulers, light tracks, tow vehicles, etc. Those vehicles were worked hard. They often were driven hard enough that even though the majority of them had faults and "deadlines" we still used them because we had to. In fact one of my unit's motto was "Ride 'em hard, put 'em away wet!" 
We trained hard like most units did and we certainly rode 'em hard. What was most important though was that we allocated time and made it mandatory to focus a day on repair, recovery, and maintenance. We spent all day in the motor-pool cleaning, inspecting, swapping parts, checking inventories, and going through repairs to fix and improve our vehicles and our readiness. The ones who took it seriously were the ones that made sure they followed the checklists (no matter how repetitive), they lubed, greased, topped off, and wrote up every single part needed to get on order. Hell the best even came up with ways to get deals made for parts or get bumped in priority with the mechanics. The ones who didn't take it seriously? Well their vehicles were crap. Typically they had lots of faults, broke often in the field, and were unofficially cannibalized for parts when they were deadlined for a major fault, thus setting them back weeks from training on their own vehicle. Those vehicles usually had the crews that were not as loyal to their vehicle, and it showed. 
What's the point of this? 
The point is that like my unit did with using and abusing our vehicles, each of us do with our bodies week in and out of the box. We work out hard and play hard. Our bodies scream for a rest day sometimes but we keep going. I encourage all of us each week to take one day to do some "command maintenance". Rest and sleep in. Make it quality sleep. Eat clean (or if you are hyper vigilant on your diet, then have a solid cheat). Prep some great quality food for the week. Stretch, roll, or work out some kinks. Relax your brain and decrease your stress. Use ice or heat appropriately with ice packs, contrast showers, ice baths, or heat pads, heating pads, or a hot tub (by the way if you have a hot tub we expect an invite). Get a massage or go for a long walk to clear your mind. Read or learn something, set new goals or review ones accomplished. Most importantly, schedule some quality time with family, loved ones or friends. All of these activities will directly impact how you feel, prepare for, and perform during the week. Your body and your mind will repair itself and thank you for it. And you can "ride it hard and put it away wet" the very next week.
Notes:
"Hot or Cold… What's the Right Choice?" by CrossFit Invictus
Behind the Games: Pt. 2 Preview Video [wmv] [mov]
M and I after a WOD today with a great friend Derek who is in town visiting us (he's also a coach from CrossFit Morristown):