Strength WOD:
3-3-3-3-3
Deadlift
* 20 Minutes to find a 3RM
Conditioning WOD:
3 Rounds for time of:
50 Double Unders
25  Kettlebell Swings (53#/35#) 
Results
View this photo
View this photo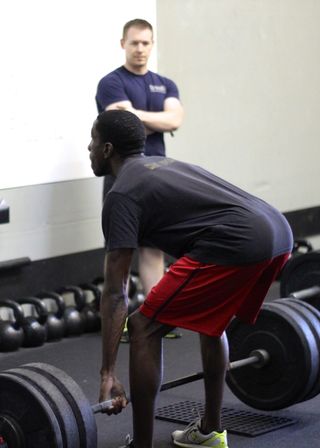 Too many S'mores for me last night! Definite sugar hangover today. Hope everyone had a safe and fun time celebrating 'Merica!
Quote of the day: "Oh I hook grip EVERYTHING." ~ Lindsay (Note: Dustin looked very happy when she said this)
Hope For Cures workout is tomorrow! Come to either the 0930 or 1030 time. If you want to donate you can donate here to this profile I created for SRCF.
Products:
Do you have Bakballs? If not maybe you want to get a pair. You could also tape a couple balls you have laying around together and save some money. Yes this product is real.
Some of my favorite quotes from this review:
"One of the best features of Bakballs is that you can use it while in bed!"
"And most of the people I used to test the Bakballs on found this size worked fine. Although there were several who found the ball itself was either a little too big or small, meaning they were simply unable to get the advertised benefit."