3 rounds of 1 Minute each of Max Reps:
Burpees 
Power snatch (75#/55#)
Box Jumps (24″/20″)
Thruster (75#/55#)
Chest-to-Bar Pull-ups 
* 1 Minute rest between rounds
"CrossFit for Hope" has the same format as Fight Gone Bad. In this workout you move from each of five stations after a minute. This is a five-minute round from which a one-minute break is allowed before repeating. The clock does not reset or stop between exercises. On call of "rotate," athletes must move to next station immediately. One point is given for each rep.
Results
View this photo
View this photo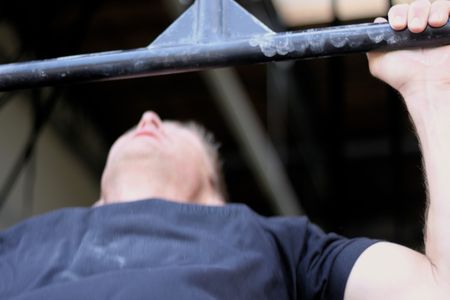 Today was a great turnout for the "Hope" workout. This WOD is also a fundraiser where 100% of your donation goes toward the fight against catastrophic children's illnesses which benefits St. Jude Children's Hospital.
Can I still donate?
Yes! You can donate here to help raise funds for St. Jude's. Every dollar goes to them and this hospital cares for terminally and severely ill children using these funds so that families pay nothing. 
Hope For Cures in the Nation's Capital – [video]