5 Rounds for time of:
11 Hang Power Cleans (115#/75#)
5 Handstand-ups
30 AbMat Sit-ups
Results 
View this photo
View this photo
Steph B. cleans her way through her Bday WOD: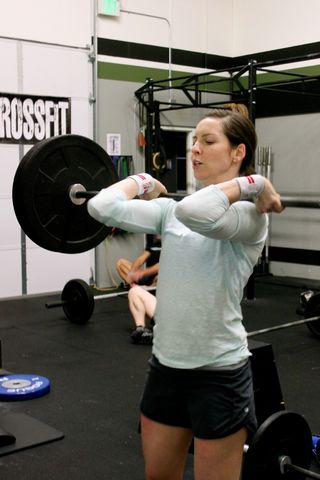 Another week and a couple belated birthday WOD's on tap to celebrate Steph (11/5) and Rona. Enjoy!
Notes:
Break out your most awesome and ugly Christmas/Holiday sweater and mark your calendars for December 10th for our SRCF Paleo Potluck and Ugly Christmas Sweater Party! Amanda and Mike are hosting and it's an adult only party. For those on Facebook an event has been created. We will also put the details up on the whiteboard in the box. Pick a dish to make and get a sweater because it's gonna be fun!
For those wondering about stone loading (one of the exercises this Saturday at the Strongmand/CrossFIt competition at Rainier CrossFit) here is a video demo from the expert himself.
"New to Atlas Stones?" by Rainier CrossFit
Coaching tips: Hang Power Clean w/Spencer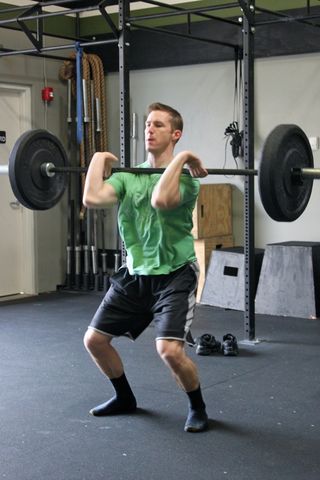 When receiving the bar in the finish position of the power clean (hang or full), keep the torso upright and drive the elbows forward to allow the bar to front rack on your shoulders. Grip should be outside of your shoulders and knees sllightly bent. Keep your weight on your heels with feet under the hips/shoulders. Stand the weight all the way up to full hip extension before lowering the bar.