"He who dares to die, to lay his life on the altar of this nation's need, is beyond doubt the noblest development of mankind." ~ Gen. Douglas MacArthur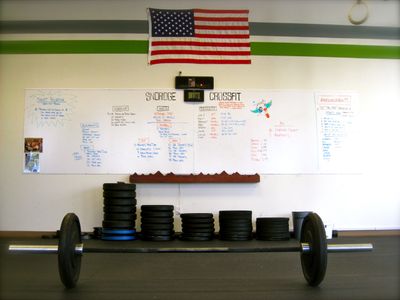 "Michael"

In honor of Navy Lieutenant Michael McGreevy, 30, of Portville, NY, who was killed in Afghanistan June 28.
3 Rounds for time: 
Run 800m
50 Back Extensions 
50 Sit-ups

or:
"DT"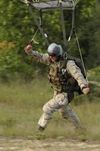 In honor of USAF SSgt Timothy P. Davis, 28, who was killed on Feburary, 20 2009 supporting operations in OEF when his vehicle was struck by an IED.
5 Rounds for time: 
12 Deadlift (155#/105#)
9 Hang Power Clean
6 Push Jerk 
or:
"Josh"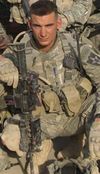 SSG Joshua Hager, United States Army, was killed Thursday February 22 in Ar Ramadi, Iraq. 
21 Overhead Squats (95#/65#)
42 Pull-ups
15 Overhead Squats
30 Pull-ups
9 Overhead Squats
18 Pull-ups
Results
Today was Veterans Day. In honor of our veterans and their service to all of us and our country we picked three different Hero WOD's (representing the Army, Navy/Marines and Air Force) and had each of you choose one to pay tribute to. Knowing a little bit about why and who these WOD's are named for helps put it all in perspective. Each time you do one of these think about their sacrifice, what it stands for and then just let it push aside the temporary pain and discomfort of your workout. For a well written explanation to why these WOD's exist read on here from Z Fitness. 
For those who currently serve or have served our country we thank you, for those who have sacrificed we are eternally grateful.