Friday WOD 12/30:
Strength WOD:
5/5/5/5/5
Back Squat
Checkout WOD:
2 Minute Challenge: Max Reps in 2 Minutes of Burpees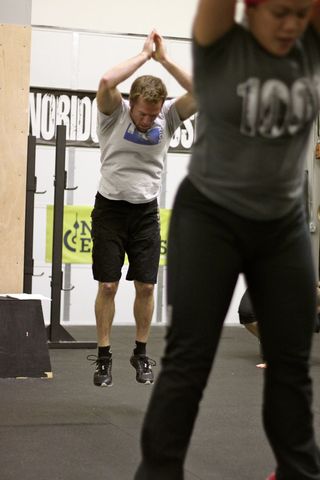 Results – only half, other half were erased 🙁
"New Year's Eve Gone Bad" WOD 12/31:
Compete 4 Rounds of 1 Minute of max reps of each of the following exercises:
Deadlift (185#/135#)
Row (Calories)
Dumbbell Thrusters (35#/25#)
* Rest 1 minute between rounds
Score total reps and reps per round
Results
View this photo
View this photo
Coach Zoe counts reps: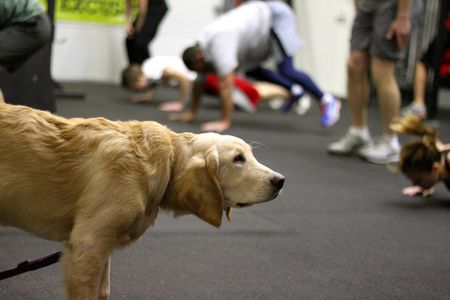 Happy New Year! As we start the year it's that time to make your new list of goals, hopefully review last year's list and see where you ended up. I looked back on my list and see I crossed off 9 of 12 CrossFit related goals. Last night I started a new list and encourage everyone to do the same. Take the time to write down your top 3 or more CrossFit goals for the year. Put them in your log book, in your cell phone, or share it in the gym. I encourage you to write it or share it with many of your fellow CF'ers as it will help you stay accountable. Share it with a coach or someone you know won't let you off the hook. 
When you complete one check it off and review that list for what is next. Feel free to add more as you get new goals and resolutions throughout the year. Simple time honored rules of goal setting:
Make them specific. No "I want to workout some more" or "I want to get strong" or "I want to eat better" crap. 
Put them in terms you can measure. 
Make them achievable.
Realistic goals matter. Not "I want to win the CF Games this year and run 5 marathons." However if you do achieve this then I will rename the box after you personally.
Make them time based. i.e. within 2012
Here are some examples to consider:
"I will log 200 WOD's this year or compete in 2 CF competitions/events or go to the box 3 times per week minimum".
"I will complete a Whole30 Challenge in the month of "Paleovember" and find my inner caveman/woman."
"I will PR my deadlift/clean/squat/snatch/etc. at xxx lbs. this year/month etc."
"I will learn the following skills and then succeed in completing x number of unbroken reps of said skill."
"I will log every single WOD in my book or on beyondthewhiteboard.com and monitor my performance and progress."
"I will attend a Cert, pass a test, PR a specific benchmark WOD(s), or complete 2-3 Mobility WOD's at home or in the box every week."
I made my list of things I will accomplish in 2012 (my time based element). Among them: PR the following lifts (DL 500#, Power Clean 275#, Press 180#, Back Squat 415#, OHS 310#, Snatch 225#, CF Total 1100#); PR the following benchmarks (Linda, Nate, Mary), and improve my gymnastics skills (25m handstand walk, 50 kipping pull-ups, 15 muscle-ups, 15 ring HSPU all unbroken). Other goals center around interning with CFHQ, competing in the CF Games Open and Rainier CF Strongest Man and Woman Competition, resting and recovering properly, and growing and improving our box and coaching staff. I have specifics around all of those written down but won't bore you to death here. 
If you don't hit them all this year that's okay, readjust, plan and work harder. Set a goal to finish out the year strong. No excuses!
"How to Make New Year's Resolutions That You'll Actually Follow" – Foxnews.com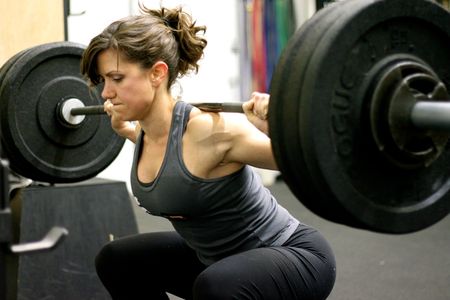 Monday Jan. 2nd Schedule:
NO 0830 or PM Classes! 
We will have 0930/1030/1130 class times only! This means you have 3 slots to choose from (just not early at 0830)
5/6/7pm classes are cancelled