Strength WOD:
18 Minutes to load up and find:
Back Squat
20RM (Rep Max)
Notes: This should be a maximal UNBROKEN set. If you completed all 20 reps last week, add approximately 5% this week. If you were close to completing all 20 reps (15-19), use the same weight. If you weren't close (10-14), take off 5%.
Skills WOD (Pick a 2 Minute Challenge):
2 Minutes Max Handstand Walks 10m (Rep Max)
* Set up 2 cones 10m apart from each other and HS walk from cone to cone. If you fall less than half way across you have to start over at the first cone, if you fall after passing the halfway point you have to start back at the halfway point between cones. 1 rep = 1 complete 10m walk from cone to cone. Half reps will count.
2 Minutes Max Wall Climbs
Checkout WOD:
For Time:
40 AbMat Sit-ups
30 Hollow Rocks
20 V-Ups
Results
View this photo
View this photo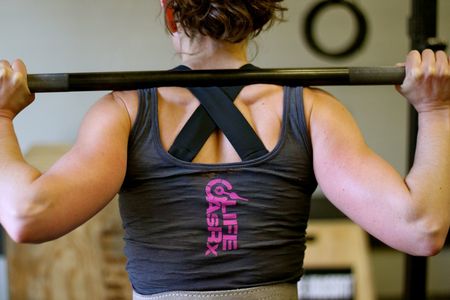 Who PR'd their 20RM back squat? Almost everyone (too many to write on the board). Before you get too cocky though everyone should just drop and do 10 more hollow rocks and 10 V-ups to practice.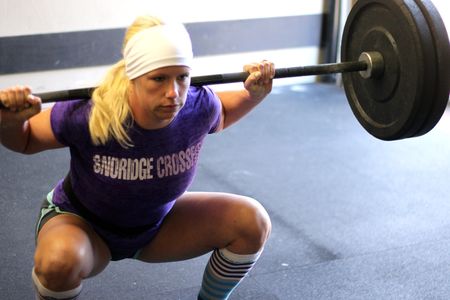 2012 CrossFit Games Central East Regionals are this weekend (along with SoCal, Latin America, and Canada East):
WATCH LIVE CENTRAL EAST COVERAGE ALL WEEKEND:
Tune in to ESPN3 for coverage Friday through Sunday and see past Games Champs Rich Froning and Graham Holmberg along with a host of other prior Games athletes battle for the top spots.
"Fixing Common Rowing Errors" with Shane Farmer by Again Faster Equipment, CrossFit Journal preview video [wmv] [mov]