10 Individually Timed Max Efforts of:
100m Row
Rest as needed between intervals, post time of each row
Checkout WOD:
2 Minute Challenge of Max Hand Release Push-ups
Results
View this photo
View this photo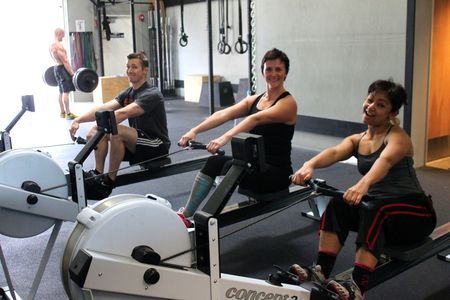 2 Minutes HR Push-ups in Action: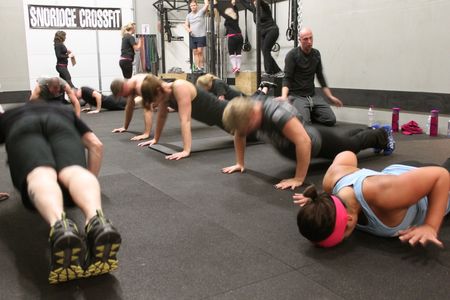 So much for an "easy" day!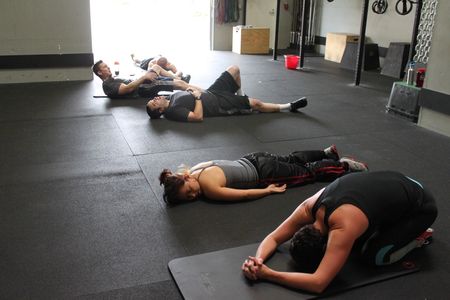 Lots of fun today watching people row hard and cheer harder. Rowing technique was a focus and the tips many learned from Anna C. at Saturday's rowing clinic were put to use. After the pulling was over a quick 2 minute challenge of pushing and falling on your face was in order.
Attention StrongMen!
"Coaching Points for Lifting Stones" with Rob Orlando, CrossFit Journal preview video [wmv] [mov]
Here are answers to the FAQ's around this Saturday's Rainier CrossFit Strongest Man and Woman 6. Competitors make sure you read up, get there with time to weigh in between 8-9am, and be there for the mandatory rules briefing at 9am.
For you runners make sure you register for the Turkey Trot 5k and Kids 1k here. If online registration is over, then you can register the day of the event.
For the rest of you CF'ers, there will be one class at 9:30 am with Coach Michelle. No Kids class (Session ended last weekend) and no Advanced RX Class.