For Time:
2000m Row
Results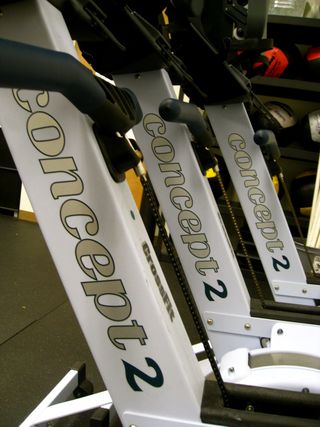 Robin and Lucy out of the kindness of their hearts graciously decided to lend their expertise to all of us with some rowing coaching today. My guess is they were also tired of watching everyone butcher their sport! 
It was invaluable training that focused on the following:
Taking it back to rowing on water and why the stroke is how it is 

Dissecting the stroke (Stick man examples), parallels with weight lifting

Physical example of breaking down the stroke ( arms only, body lean, quarter slide, half slide, three quarter slid and then full slide)

Feet out exercise to help slow down the slide

Side by side rowing and individual coaching

2K test for all
We are very grateful for their time and passion in wanting to share their knowledge and experience with the rest of our growing CrossFit community. Thank you both!