For time:
100 Pull-ups
100 Push-ups
100 Sit-ups
100 Squats
or "Half Angie"
50 Reps of each exercise
Results
View this photo
View this photo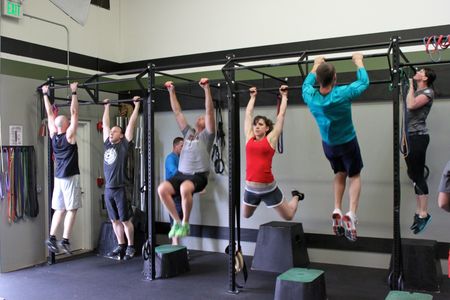 Benchmark WOD to start the week. Blame Rona! This was her request. (actually I had this one in queue but her request moved it up)
Mollie shows her approval: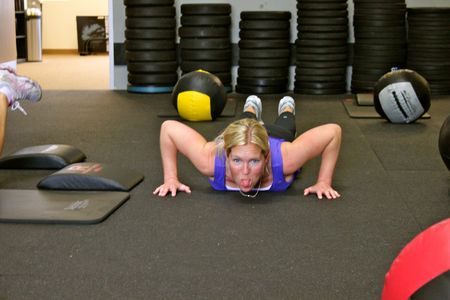 Video of Chris Spealler from back in 2010 doing this WOD in 10:11 with anchored sit-ups. Just SICK.
Spealler completes "Angie" [wmv] [mov]
This week Michelle will be visiting family in Texas. The schedule will stay the same but the coaches may change to protect the innocent…
Overhead squats rock. This makes me want to work out. Chicks with 200# plus OHS?! Take a look:
Those Who Know Are | SICFIT from SICFIT on Vimeo.
Flickr Album of SRCF Open WOD 11.6: