As Many Rounds As Possible (AMRAP) in 20 Minutes of:
200m Run
3 Deadlift (135#/95#)
5 Hang Power Clean (135#/95#)
7 Push Jerk (135#/95#)
Results
View this photo
View this photo
Brutal Fun: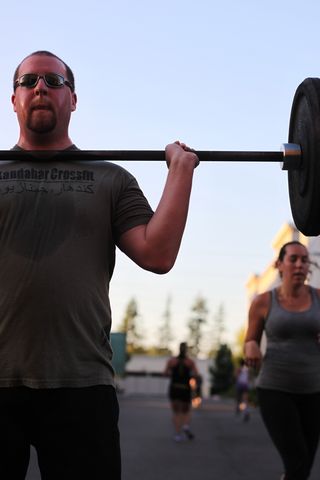 Bar method CrossFit style. Fun complex today that tested how long you were willing to hold the barbell. This complex built from the ground up and came down to the efficiency of the cleans and the endurance of maintaining the push jerks.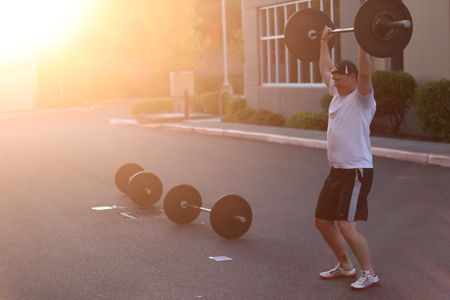 R You Rogue – Chris Spealler Rogue Fitness
Reebok Crossfit Games 2013 Men Legless Event: Final Heat
10 Celebrities and Athletes Touting the Benefits of the Paleo Diet