Compete 3 Rounds of 1 Minute of max reps of each of the following exercises:
Thrusters (95#/65#)
Box Jumps (20″) 
Double-Unders
Push-ups
Row (For Calories)
* Rest 1 minute between rounds
Results
View this photo
View this photo   
Moe making the most of her rest minute: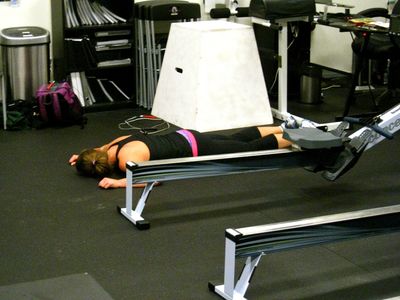 Like "Fight Gone Bad" and "Annie Are You Okay?", this WOD provides 18 minutes of max heartburn. How do you rank this against the other two? For me the other two are tougher but not by much more. "Annie Are You Okay?" is just pure brutality and the worst of the three. What did you think of this variant? Post to comments.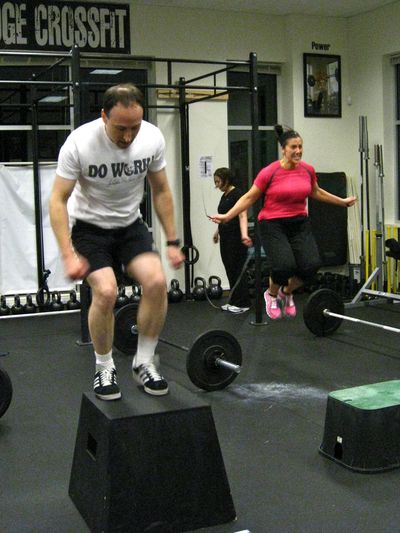 In only 24 hours since registration opened, there are 110 teams registered for the CF Games Affiliate Cup Qualifiers at their respective Regionals. It's a good thing we registered our Affiliate team! There is now a wait list!
Here's several reasons you should consider taking Fish Oil as a source of Omega 3 fatty acids.
A Study Finds Mental Benefit of Fish Oil
Omega-3 Fatty Acids, Fish Oil, Alpha-linolenic Acid