Complete as many rounds and reps as possible in 15 minutes of:
9 Deadlift (155#/100#)
12 Push-ups – Hand Release
15 Box jumps (24″/20″)
Lucy Pushes: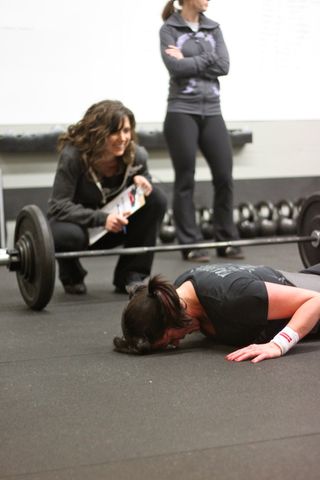 Paige Nutt 10 rounds + 9 deadlift (100lbs).
Post rounds and fractions of rounds completed to comments and/or register and submit your results as part of the CrossFit Games Open.
Results
View this photo
View this photo
View this photo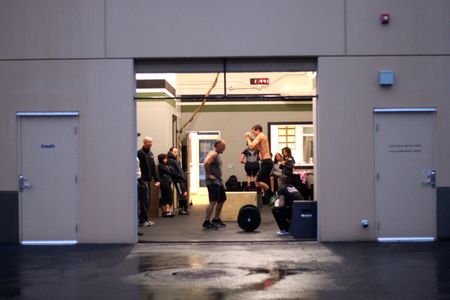 Quote of the Day: "Michelle, now show me some saggy ones." ~ Tom asking for bad push-up examples for the WOD Demo
Holy Hand Release Batman! Today's Open WOD looks like a gasser. Having not done it yet but witnessing several people go through it I think I have a pretty good idea for how tiring this one is. Movement looked great across the board and the energy in the box this evening was awesome. Having the WOD each Wednesday be the Open WOD has been fun and inclusive for the entire box and something we all end up being able to relate to and compare notes. That is one of the by-products of the Open that has been great so far. It's a community strengthening workout that has brought people in to cheer, support, and share in the experience beyond just sweating it out. For those competing it's invaluable to have your friends nearby yelling and cheering for you to keep moving, keep picking it up, or just push harder. That energy fuels extra reps for a CrossFit competition in which every rep and second counts.
Mobility WOD: Episode 207/365: Better Hip Positioning For Better Pulling (Deadlift)
Special thanks to Matt for taking some awesome pictures today!