With a continuously running clock perform 2 Kettlebell Swings (53#/35#) the first minute, 4 Kettlebell Swings the second minute, 6 the third minute, and so on, continuing to add 2 each minute until you cannot complete the required number of reps in the given minute.
Score total rounds and reps in the last round completed.
Results
View this photo
View this photo
Zombie Apocalypse Training (to beat them you have to know them):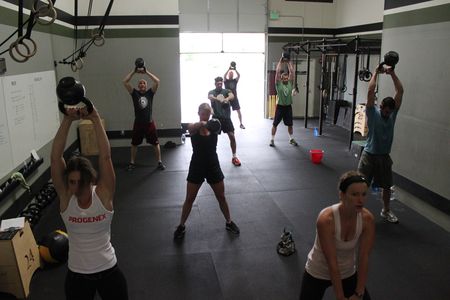 A recent study by the University of South Carolina offers some amazing insights into how the brain (of mice) reacts to moderate exercise. It wouldn't be much of a leap to imagine how our brains react and grow with good nutrition and intense exercise.