Main Class:
Teams of 2 complete:
Partner up and go head to head for 4 rounds each of:
400m Run
Max Rep Wall Balls (20#/14#)
* One person starts with run while one person starts with the med ball. While one runs 400m the other completes max reps Wall Ball throws. Switch up after each run. Run fast so you can out-do your partner.
** Post individual total reps of Wall Balls completed. Max reps wins!
Advanced RX Class: 
15 Minutes to work up to a 1RM of:
Snatch
15 Minutes to work up to a 1RM of:
Clean and Jerk
Then find:
20RM Back Squat
Results 
View this photo
View this photo
Teri and Jim hit "Death by Clean and Jerk":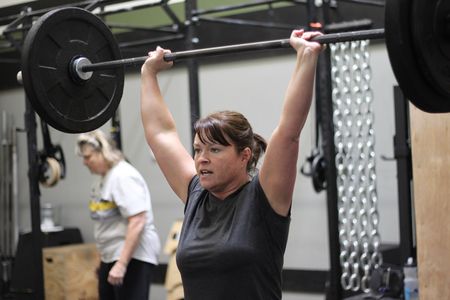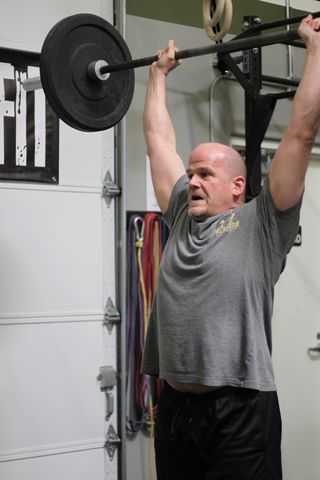 "The Pursuit Of Excellence" with Coach Glassman – video [wmv] [mov] [HD mov]