Creepy Combination for time of:
400m Run 
21 Kettlebell Swings (53#/35#)
12 Pull-ups
400m Run
15 Overhead Squats (45#/35#)
30 Wallballs (20#/14)
5 pull-ups
10 Push-ups
15 Air Squats
5 pull-ups
10 Push-ups
15 Air Squats
50 Push Press (45#/35#)
50 Walking Lunges 
Results
View this photo
View this photo
Our 5th Annual Frankenchipper!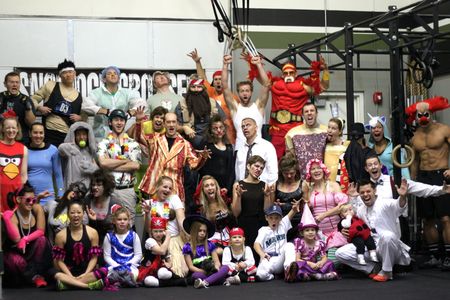 My favorite WOD and SRCF tradition of the year (followed closely by Movember)! The Frankenchipper is a combination of benchmark "Girls" WOD's. Like Frankenstein it's part "Helen", "Nancy", "Karen", "Cindy", and "Filthy Fifty". This WOD is a quick gasser that's light but challenging. Even more when you have a costume on. We had a really great turnout on Saturday for this despite other things keeping many who wanted to be there such as soccer games, being sick and other life stuff. Already can't wait for next year!
We also had our 5th annual Halloween party at our dungeon last night. Open to the whole box and friends; we had a great turnout of entertaining characters, paleo-faileo food, strong drinks and a good times. The Joker and Harley Quinn and the whole Bat family thanks you for coming!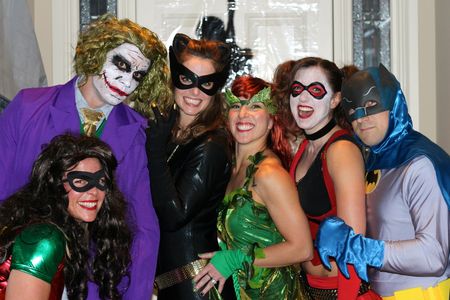 REMINDER: NO PM Classes this Thursday 10/31. Classes are at 0630, 0830, 0930 and 1130 only. Happy Halloween!