"Dirty Thirty"
For Time:
30 Box jumps (24″/20″)
30 Jumping Pull-ups
30 KB Swings (53#/35#)
30 Walking Lunges
30 Knees to Elbows
30 Push Press (45#)
30 Back Extensions (or Good Mornings 45#/33#)
30 Wallball (20#/14#)
30 Burpees
30 Double-Unders
Results
    "Swing That Bell"    "Good Morning Fran!"
Day 1 of the Paleo/Zone Challenge Kick-off!
Today was the official start to our nutrition challenge. What better way to kick it off than to start with a little Chunky-dunk in the "Body Fat Test Truck" at the box? While simulated drowning to get your body fat is not my idea of fun, it was a great opportunity to get your body composition measured and establish a baseline. At the conclusion of our challenge they will be back for a re-test on Saturday 4/10 and cost is $35. Like today the test is in a swimsuit in the truck in a "bathtub". Test is approximately 10 minutes. We will schedule those who want to do it in 12 minute increments as we get closer to April.
We hope you were able to "soak in" what you learned from the Nutrition Discussion with Todd Widman last week and able to get your food shopping and pantry cleaning done. Time to eat! If you were unable to attend or just want an outstanding summary of what Todd reviewed we will print copies of the notes that Sangeeta took and sent in a word doc. These notes are really good and captured all the key talking points. We also have copies of the CF Journal 15 and 21 as well as a Zone Block "Cheat Sheet" at the box to hand out.
Rules:
Paleo Challenge is 7 weeks long starting Saturday 2/20 and ending Saturday 4/10.
To be eligible for the winnings, you must weigh-in, take your "before" pics and establish a body fat baseline

NLT Monday 2/12

!

No exceptions!

If you did not have us make a copy of the front page of your Body Fat Test report then please bring it in as your "baseline" to go with the pics.
Participation with the "ChunkyDunk" Truck (as Mike calls it) completely optional. If you didn't use the Body Fat Test Truck then just weight in on our gym scale, take your pics and use our less accurate hand-held body fat analyzer at the gym. That way we are "1 block of apples to 1 block of apples" at the end for comparison.
Winner will be determined by biggest % change in body fat composition. 
Of the remaining participants (besides the 2 winners); your coaches will vote on one person who made the biggest physical change in appearance based on before and after photos for a "runner-up" prize!
Each participant owes a $15 "buy-in" that goes into a pot for the top male and top female winners.
Diet logs will need to be kept! Start by writing it down, putting it on your computer or some other tracking method. This will ensure accountability as well as allow you to look back and see how you maintained discipline.

It will be checked!

"Before" and "After" Pictures need to be taken. (3 each of front, side, and back) Women in shorts and sports bra/workout top, men in shorts with no shirt. We assure you that the pics will be kept 

private

 

in a protected drive at home and after the challenge will be deleted permanently if you desire. Pictures are highly effective in seeing results. 
Weekly weigh-in's at the gym are required. Make sure

EACH WEEK

you conduct one weigh-in on our scale.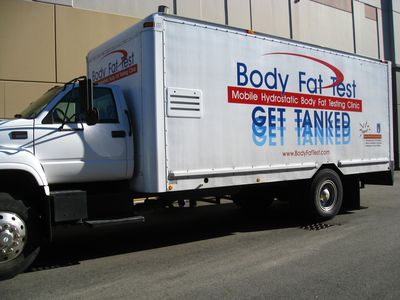 What to eat? Remember above all eat quality! Make a commitment to stick with small changes you know you can maintain. Don't starve yourself! If you need to eat ensure it is clean and in the right amounts. At a minimum, cut out the crap. That's the refined sugars, soda (of any type), breads, grains, pasta, artificial ingredients and sweeteners, corn syrups, trans fats, snack food, fast food and "non fat" and "low fat" foods. Those really aren't FOOD!
Here are some helpful links on Paleo, Zone and what to eat:
Paleo Food Conversion to Zone Block Servings Calculator
Red River CrossFit: Let's Eat!
Performance Menu Paleo/Zone Recipes
Notes:
Affiliate Team athletes will meet at 9am Sunday to run through WOD's 1 and 2 of the Sectionals!
Some of the Affiliate Team women working on handstand push-ups:
ATTENTION RUNNERS:
Two races are getting closer. The first is the St. Patty's Day 5k in March. Register on the right side of the page. The second is the Cinco De Mayo 1/2 marathon and 8k race in May. For that race please register in the gym as you will receive a discount on both races only if you register in person with us. As a sponsor for this race we are the local registration point so save some $ and run with your fellow CrossFitters and Snoqualmie-ans!