Strength WOD:
3-3-3-3
Press
Conditioning WOD:
3 Rounds for time of:
12 Muscle-ups
75 Air Squats
* Sub 12 C2B Pull-ups and 12 Ring Dips each rd.
Results
View this photo
View this photo
Twinsies! Mark and Spencer take "bro-sessions" a little too serious:
36 muscle-ups and a couple hundred air squats is nastier than it may look on the whiteboard. 
For those growing their Mo's, sign up and join our Movember team and help raise funds for prostate and testicular cancer. So far their are 7 MoBros signed up to the team and $200 raised. If you would like to donate a couple bucks or sign up then go here: SnoRidge MoBros
Shirt order is now closed. There will be no extras ordered.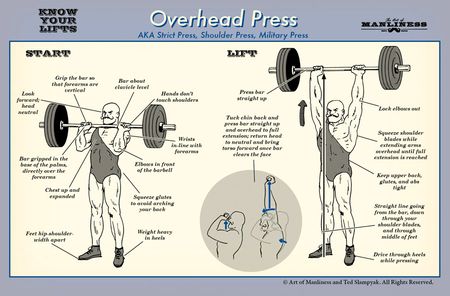 Know Your Lifts: Overhead Press artofmanliness.com