Day 38 of the Burpee Challenge. Happy New Year!
Do your burpees and then stretch.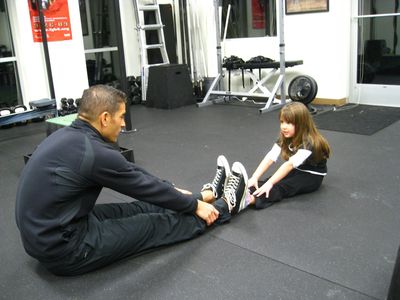 New Year's Resolutions:
It's that time. The start of a new year. The time when most of us vow to do something we have put off, something we have always wanted to do or talked about doing. It's that time when hope is eternal and the possibilities of the coming year are filling our minds of ideas and goals we want to achieve. It's the time of the resolution. I have to say I personally am not one for New Year's resolutions as I think when its time to set a goal you should set it and start marching towards it rather than waiting year after year. 3-2-1 Go or Just Do It seem to make much more sense to me. However not everything in today's world is instant, most things take time, a plan, and a path. They take commitment and hard work and dedication. For that I say the New Year's Resolution is perfect. 
So what are your goals for the gym? Is it losing weight, changing your nutrition habits, running a race, getting a muscle-up or pull-up, or competing in an event? Is it completing a WOD as RX'd, setting a PR, lifting a certain weight or learning that long sought after movement or technique? Maybe you want to get on the Leaderboard, or best a time in something you did before or learn a new sport or get better in one you play now. Well, now is the time to commit to it. Write it (or them) down. Either in your book at the gym or on the goals board. Writing your goals down means you have to either start to work towards them, erase them, or stare at them all year. Take the first step and write them down, no matter how ambitious, then make sure you keep coming in and let's get you closer to crossing each one off. 
Here are some of mine for this year: get out on a snowboard, run a half, PR a 5k, compete in the Sectionals, field and compete with our team for the Regionals, get 30 muscle-ups for time in under 5:29, beat Michelle in max consecutive double-unders, get a CF Gymnastics certification, break a 1000 for my CrossFit Total, PR my deadlift, and most importantly continue to grow our box, have fun and watch this community get fitter and fitter. Now its your turn, if you have any you want to declare then post to comments. 
Notes:
Here is a CF Journal preview video of Mikko Salo documentary where he is training and completing Chest to Bar "Fran". This workout was one of the 2008 Games WOD's. It was 95# thrusters and chest to bar pull-ups (21-15-9 reps each). He does this in a mind blowing time that is faster than most of the fastest Fran times (which is normally regular pull-ups). Note how clean his reps are and how consistent his form is. What's more amazing is at the end he not only doesn't seem winded, but two of the reps were not counted and he had to repeat them. I can truly understand how he won the 2009 Games. He exudes willpower.