Too many insulin spiked egg nogs and Christmas cookies?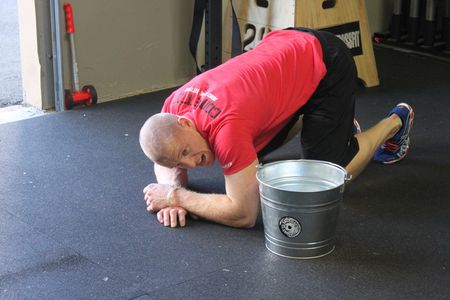 Alright people for those who are wanting to clean up their nutrition after the cookie filled Holidays then what better way to start off 2012 than with a 2 hr. discussion about the benefits of eating cleaner?
From King CrossFit:
"King CrossFit will be hosting a Nutrition Discussion on January 2, 2012 at 6:00pm with Todd Widman, who is a CrossFit Headquarters Certification Staff Trainer. He will focus on a very practical discussion of the application of a clean diet (Paleo and Zone) and the role proper nutrition plays in performance, recovery, CrossFit, and life. This benefits anyone who cares about what they should eat and how it can help your performance as an athlete. 
Monday 1/2/2012 at 6pm
Cost is $10
The nutrition talk will last roughly 1.5 to 2 hours

2230 Lind Ave SW, #100, Renton, WA 98057

Please no children
Bring your questions! 
This is an open event anyone may attend, but please RSVP."
We highly recommend going. He's not only a friend; Todd is a top CFHQ Trainer who talks nutrition in a very practical and knowledgable manner that will help you to easily implement it. Todd Widman has come to SnoRidge and hosted this talk before for one of our nutrition challenges and several of you have also gone to hear him at Imperial CF, CF Belltown and Rainier CF.
Starting the 2nd week of January we will be kicking off a 30 Day Nutrition Challenge. Details TBD but it will involve you being challenged to eat better, with the goal of seeing how changing simple things can lead to life changing results.