"MOBROS" for time:
11 Muscle-Ups 
30 Overhead Squat (95#/65#)
30 Box Jumps (30″/24″)
800m Run
30 Overhead Barbell Walking Lunges (95#/65#)
30 Swings, Kettlebell (70#/53#)
* Sub 2 C2B Pull-ups for each MU 
* One bar per athlete   
* Barbell OH Walking Lunges (Alternating in place/Stationary): Touch knee to ground on each lunge
* Box Jumps: 2011 Games Standard: Stand up on box, open hips, no rebound
Results 
View this photo
View this photo
Namastache:
Movember. One of my favorite times in the gym. Right after all the Halloween costumes of the Frankenchipper begins the time for growing a mustache worthy of Tom Selleck, Ron Burgundy, or Hulk Hogan (at least in my mind). We had over 10 guys grow their Mo this year with everything ranging from the "walrus", trucker","Magnum P.I.", to the "after Eight". Next year I hope we get either a "Viking" or a "Captain Hook". This art of of manliness is also for worthy causes; the fight against prostate and testicular cancer. This year we raised more than a couple hundred bucks as Team SnoRidge MoBros. This was our 3rd annual SRCF Movember with our 3rd exclusive t-shirt and the final day of the month ending with the MoBros WOD. Some of the MoSistas and MoKids supported with their own face-painted staches (thanks Rona!). 
MoBros, MoSistas, and NoMos: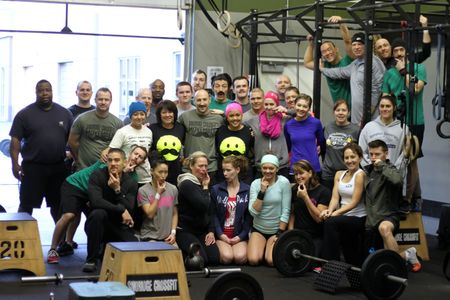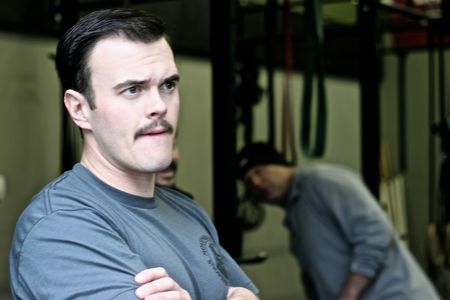 The 35 Manliest Mustaches of All Time by The Art of Manliness