Jenna and her new valentine (she has gotten close with her rower during her third trimester):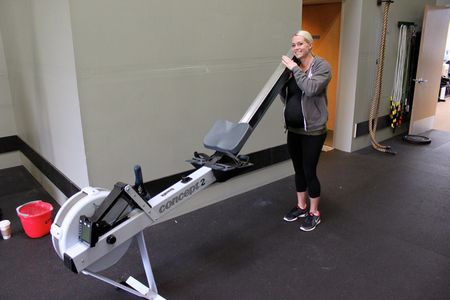 Our Valentine's gift to you is a pair of lovely AMRAP's tomorrow!
Watch: Teri gets her first pull-up (at the age of 59) at CrossFit Kinnick (CA)
Don't let us hear you say "never" in the box. If you work hard, believe, and go after it you can do whatever you set your mind to. Just see the video of Teri above.