Two new shirts are on the way! More details in the box:
Exclusive T-Shirt only for our FGB V participants with our cross-box challenge. Sick!
If you want to buy one you gotta donate to the cause, SHOW up on 9/18, and FIGHT your ass off! Cost will be $20 and we will have red and white shirts for participants (likely Next Level Apparel Tri-Blend for Men and Next level Apparel Perfect Tee for Women). Post color and size.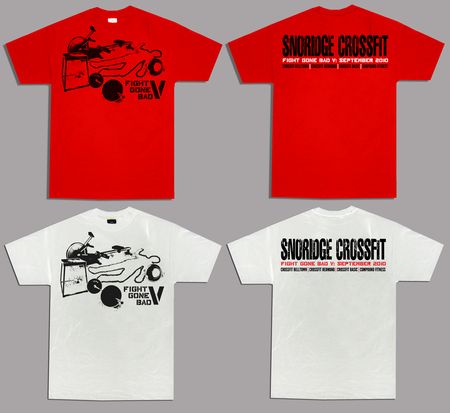 "Too Weak" shirt coming soon (American Apparel 50/50 Heather Black for Men / Next Level Burnout Gray for Women):