Skills:
10 Minutes Muscle-up Practice
* 15 minute max. Practice progressions, kip-ups, ring dips or burpee pull-ups as alternate. 
Conditioning WOD:
"Taylor"
4 Rounds for time of:
400m Run
5 Burpee Muscle-ups
* If you've got a 20 lb. vest, wear it
** Sub 10 Burpee Pull-ups or 10 Burpee Jumping Pull-ups each round
Results
View this photo
View this photo
View this photo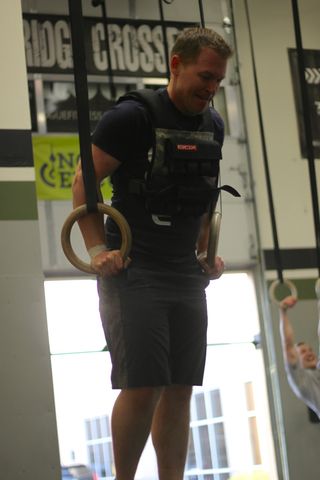 U.S. Army Specialist David Wayne Taylor, 20, of Dixon, Kentucky, assigned to the 2nd Battalion, 508th Parachute Infantry Regiment, 4th Brigade Combat Team, 82nd Airborne Division, based in Fort Bragg, North Carolina, died in Kandahar province, Afghanistan on March 29, 2012, from wounds sustained in an accident at an ammunition supply point. He is survived by his sisters Tamara Taylor and Christina Abell, and mother Sarah Whitledge Taylor. ~ crossfit.com
New skill day today. The weighted muscle-up in a WOD. Congrats to all who tackled this either weighted or not, as well as to Kelby for his first several muscle-ups!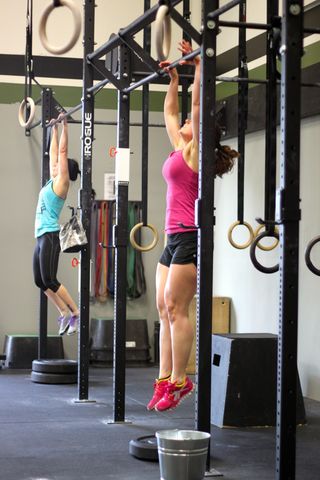 Watch this. The power, skill and strength for this is impressive:
The Back Uprise with David Durante – video [ipod] [mov] [HD mov]