4 Rounds for Time of:
400m Run 
15 Thrusters (95#/65#) 
15 Pull-ups
Results
View this photo
View this photo
Here's the answer; a front squat and an overhead press: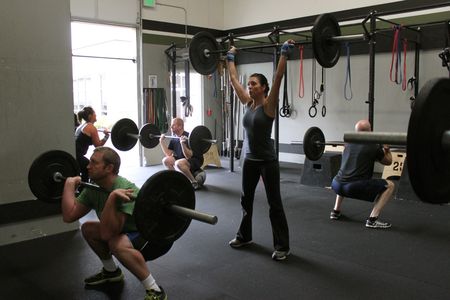 Only a few days left before the Frankenchipper WOD on Saturday. Go hit a costume store, get creative or worst case wear your kids costume.
SCHEDULE CHANGE: This Monday, October 31st we will be canceling the 5pm, 6pm and 7pm classes due to Trick-or-Treating. We won't be having classes at night due to the festivities and majority of everyone (coaches included) being committed to taking little ones out or passing out candy. Hit the morning classes if you can as they will be on schedule.
Coach Jeremy helps find that pain cave with some pre-Wod mobility today: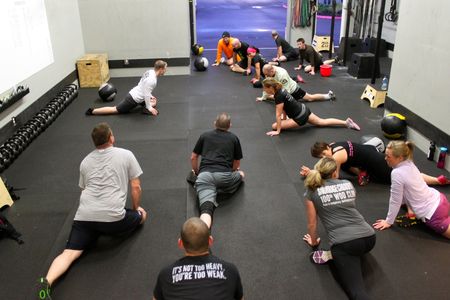 WOD Demo with Jeremy Kinnick and Janece Katona by Again Faster Equipment – video [wmv] [mov]
Frank L. locks it out: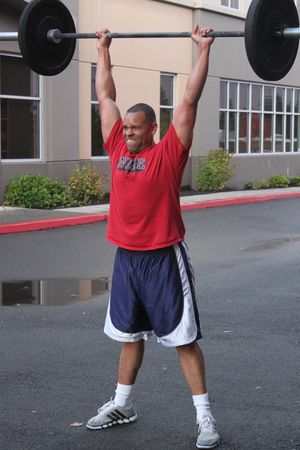 Nutrition:
Bored of cooking? Going paleo but can't figure out what to make? Check out the Paleo Comfort Foods cookbook.