Strength WOD:
3-3-3-1-1-1
Shoulder Press
Conditioning WOD:
4 Individually Timed Rows:
500m Row
Each row is a max effort. Rest 3 minutes between rounds.
Results
View this photo
View this photo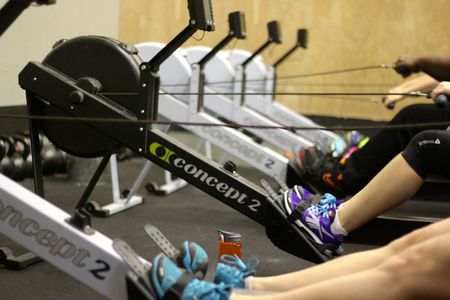 Rowing interval sprints are a great tool for increasing your overall fitness.  Why sprint to the finish line? Read on and incorporate a strong finish every time you do rowing max efforts.
Rowers: Why You Must Always Sprint ergrowing.com
Interval Training Concept2.com
Media:
"Bartendaz: 'Mind Up'" – CrossFit Journal video [ipod] [mov] [HD mov]