Compete 3 Rounds of 1 Minute of max reps of each of the following exercises:
Pull-up
Push-up
AbMat Sit-up
Air Squat
Burpees
* Rest 1 minute between rounds
Results
View this photo
View this photo
View this photo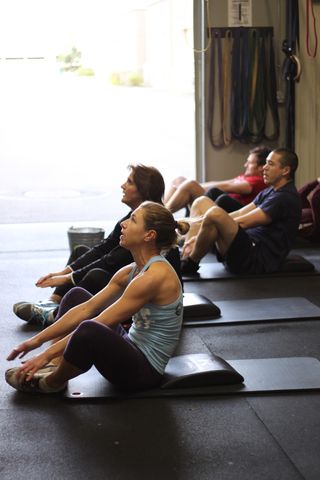 Tough WOD today. And here you thought because it was Tuesday we were going to program strength and a checkout? Shame…
Congrats to Christa for logging her 100th and Clint for completing his 250th WOD tonight! 
Notes:
"Pittsburgh Steeler and CrossFitter Will Johnson" CrossFit Journal video [wmv] [mov] [HD mov]
Have a Windows Phone? Grab this free timer app for travel WOD's.
WOD Timer by WOD
Republic app for Windows in the Windows Store