21-15-9 reps of the following for time:
Dumbbell Push Jerks (40#/25#)
Pull-ups
Results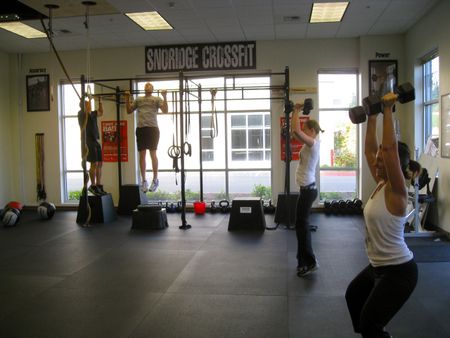 You came back! For those who survived the Filthy Fifty and came in today this was a short intense push-pull WOD that worked on upper body strength while forcing push-jerks. Pat, Jeremy and Nan all decided to just get "Filthy" and go for it since they missed the chance yesterday. 
Notes:
Nutrition "chat" Saturday at 11am (after the 10am WOD). Bring your logs of what you have been eating. The Saturday workout will be fun and focused on setting some of your own PR's in several "events". Call it "Max Effort Day". 
Have rope will climb. Tiffany was up for it. Literally!