5 Rounds for time:
10 Hang Power Cleans (135#/95#)
15 Push-ups
Results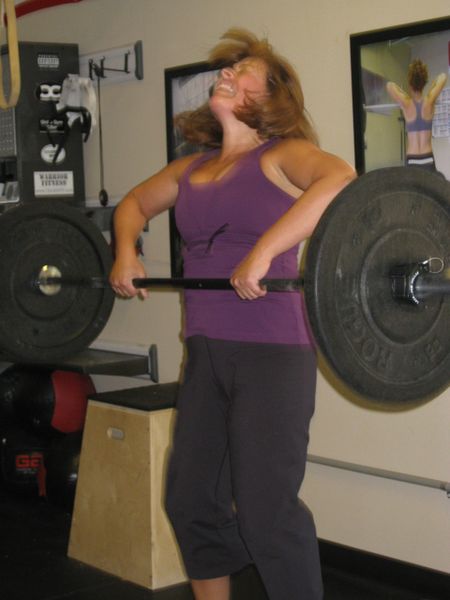 Lots of focus on power cleans and hang cleans today. We could spend all day on them. I did on Sunday at the Olympic lift clinic! Remembering to focus on stance, grip, and jump throughout the movement. Speed through the middle, shrugging and then bringing those elbows around fast were key at the heavier weight. Three easy cues: explosively jump, stay aggressive, and fast elbows! While everyone did great it was impressive to watch Jim hit this as RX'd with good form. 
Race day this Saturday is going to be fun. We have well over ten of us running the 5k/10k. Make sure you register. Evites for the after run potluck BBQ also went out today so please RSVP.
Last but not least
King CrossFit
is having their Grand Opening open house party at their box on August 29th. All are welcome to go check them out. Details at their site.