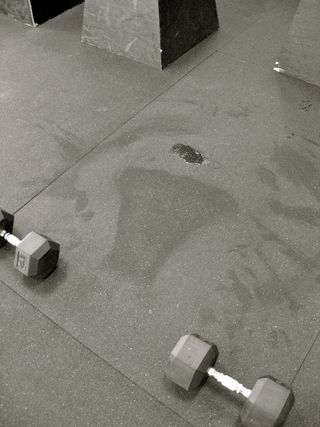 Hope you enjoyed your rest day! Or used it for some active recovery like a run, ride, or hike! Any sort of lower intensity exercise makes for good active recovery following high intensity workouts or competition.
Next weekend is the St. Patty's Day Dash 5k and Kids 1k and today was the deadline for registering online. We have a bunch of you who are running. Details are at the link. Plan on meeting up pre-race for a group photo near the registration area (not sure where that is but the start point is listed as the intersection of Center and Kinsey). Wear something green, a CrossFit T Shirt and plan to have some fun! We are still looking for volunteers that aren't running and are willing to help corral the little squatches for the 30 or so minutes it will take many of us adults to run. Let us know if you are willing!
Race Day Schedule
7:00-8:45a.m.- Bib Number Pick Up & Day of Race Reg 
9:00 a.m. – Start of Kids 1k Run
9:15 a.m.- Start of 5k
10:15 a.m.- Awards Ceremony
Notes:
6am Class tomorrow on Monday morning with Moe! The Tuesday 6am class is cancelled this week!
Pics from yesterday (so good I wanted to put them in slideshow format):